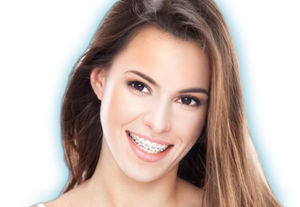 Fast, Safe, Easy and Affordable.
Dr. Hilehito Gene Lin is proud to be your premiere Master Provider to offer the amazing Fastbraces® Technology.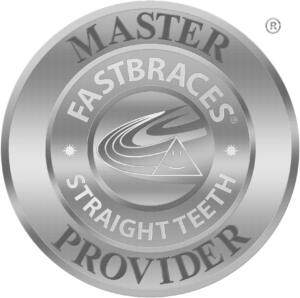 Discover how Dr. Lin and Fastbraces® can team up to help you truly LOVE your smile, maybe for the first time ever!
Revolutionary: Fastbraces® Technology is an innovative orthodontic treatment, specially designed to move teeth fast and efficiently with gentle forces giving beautiful, straight teeth in a matter of months… not years!
The triangular-shaped brackets, along with a super-elastic wire, create the ideal combination of gentle forces to move the teeth in a more natural way. Patients will typically start seeing results within the first few weeks and will truly experience the
Fastbraces® Difference.
How Fastbraces® work:
When teeth come in crooked, this means the root is typically not in the correct position
When Fastbraces® triangular braces are applied with a wire instead of square braces, the distance between the braces is almost doubled
This extra space increases the flexibility of the wire, allowing the root to be straightened upright in a year to as little as three months. Some patients see results in just a few weeks!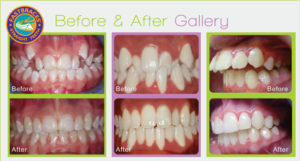 Dr. Hilehito Gene Lin is a proud Master Provider for Fastbraces and is practicing orthodontics as a general dentist.
There are other Fastbraces providers in the greater Chicagoland area, but there are only a select few that have Master Provider status as Dr. Lin has.  Give us a call and we can arrange for you a complimentary consultation.

Looking for an alternative to metal braces?
ClearCorrect is the clear and simple choice. No wires. No brackets. Just clear, convenient comfort—every reason to smile.
With ClearCorrect, Dr Hilehito Gene Lin can straighten your teeth using a series of clear, custom, removable aligners. Each aligner moves your teeth just a little bit at a time until you eventually get straight teeth.
How does it work?
You and Dr. Lin will evaluate your teeth and talk about any problems or goals you have for your smile. Once you and Dr Lin establish ClearCorrect is the right treatment option for you, Dr Lin will take impressions, photos, and x-rays of your teeth that ClearCorrect uses in manufacturing your custom aligners. Then Dr Lin will write a prescription for your custom aligners and will send it to ClearCorrect.